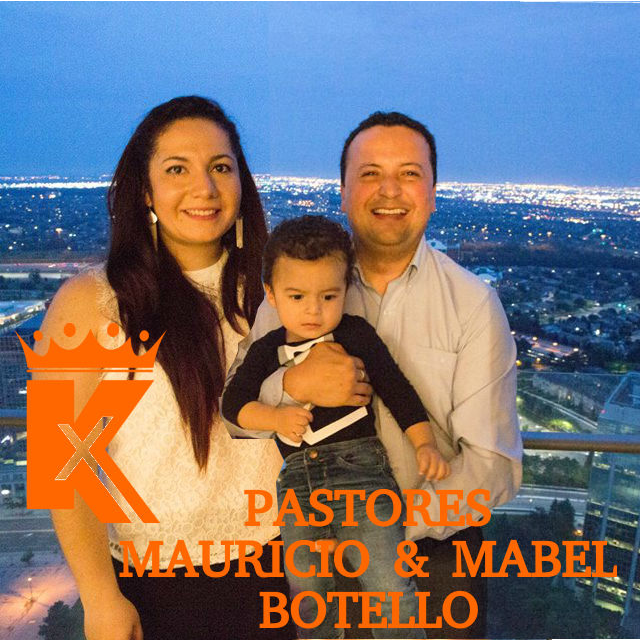 Never underestimate the importance of discipleship. Mauricio and Mabel were working full-time as a computer tech and a dance teacher in Colombia, South America when they were approached by leaders in their church about being discipled into ministry. They began discipling others, and eventually became leaders of cell groups within their church. They knew God was calling them to something different, and after praying, they both had dreams that helped affirm they would be moving to a multi-cultural place. God later affirmed the new place would be Canada, 4,000 miles away from their friends and family.
After 2 years of preparation, including learning a new language, and mountains of paperwork, they moved to Toronto and began building relationships and sharing Jesus through those relationships. Initially, they met with four to five others in the dark, cold basement of their apartment. As their numbers grew to fifteen, they outgrew the basement and searched for another place in the community to meet. In July 2017, King's Church Mississauga launched weekly gatherings at the local community center, and they have already seen numerical and spiritual growth take place.
King's Church Mississauga primarily ministers to Latinos, and their heartbeat is to disciple immigrants, refugees, and professionals. There are 35,000 Latinos in the city, most of whom are professionals.
Mauricio said God told him, "I sent you there [to Canada] because I have sheep there without a pastor." This was further affirmed as God provided Mauricio a job as a delivery driver for a local company. Every weekday he drives around the city, meeting professionals in the community. This provides him with the perfect avenue to build relationships for the purpose of sharing the gospel.
King's Church Mississauga has a vision to evangelize, disciple, and send out. They plan to start seven churches in seven years. They would also like to find a translator who can help them start an English service in the near future.
Mabel is in school to become more fluent in the English language, and she spends her days caring for their 21-month-old son, Oliver. She also leads music for their church's weekly gatherings.
The Botellos spend a lot of their time pastoring couples, specifically immigrant couples who left their home country in pursuit of their dreams in Canada, and who do not have family close by, or a support system in place to help them navigate the difficult times. They are passionate about discipling these couples toward a Christ-honoring marriage and walking with them through their struggles. They are seeing couples begin to understand God's design for marriage, and they are encouraged by the marriages that have turned away from divorce as an option.
They are praying for more influence in the huge Catholic and Muslim communities around them. They are also seeking God for the next church location. Please join us in praying for King's Church.